Hebrew Wizards Where the magic of learning continues...


All High Holiday Services to be Held in a Beautiful Large Open Tent at Rabbi Deb's Home.
Wizards Better Together / Better to Serve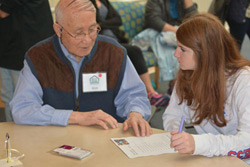 Launching our 9
th
year of dedicated community service programming, we will join together once a month in our newest program called: Better To Serve. Our sole objective is to make a difference and assist those financially challenged. Please see below for dates in this special service program. The Wizards are always ready to lend a helping hand and all Wizards Students are encouraged to participate. Non- Wizard students may also participate with a fee of $50 per person/per activity date.
Better 2 Serve Schedule 2023-2024
October
Fri 6th
TBD
4:00pm - 5:00pm
November
Wed 8th
Mews Senior Center
5:00pm - 6:15pm
Wed 15th
Men's Shelter
5:00pm - 6:15pm
Sun 19th
Kindness Crusade
9:30am - 12:00pm
December
Sun 10th
Food Pantry Truck
9:30am - 12:00pm
Wed 13th
Atria Project w/music Dreidel
4:30pm - 5:30pm
Sun 17th
Wizards Charity Carnival
9:30am - 12:00pm
February
Fri 2nd
Atria Share Shabbat
4:30pm - 6:45pm
March
Wed 27th
Atria Purim
4:30pm - 5:30pm
Sun 31st
Men's Shelter Easter Breakfast
8:00am - 9:15am
May
Sun 19th
Mitzvah Day at Wizards
9:30am - 12:00pm
Fri 31st
BT Musical Shabbat Pool Party
6:00pm - 8:30pm
Hebrew Wizards Community Service Partners
Jewish Family Services(JFS)
Mews Senior Center
Stamford Men's Homeless Shelter(Pacific House)
Pet Rescue of Westchester
Kids in Crisis
Atria Senior Center in Rye Brook
Atria Senior Center in Stamford
The River House
Download the Wizards App for iPhone
Please read the disclaimer before downloading the Wanna Be A Wizard apps.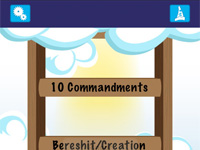 Hebrew Wizards is a not for profit 501(c)3 organization.

© HebrewWizards, Inc. The Hebrew Wizards name, symbol and all contents of this website are copyrighted. All rights reserved.