All High Holiday Services to be Held in a Beautiful Large Open Tent at Rabbi Deb's Home.
Curriculum
Hebrew Wizards philosophy, methodology and curriculum are intertwingled to create the most awesome program in town. The curriculum known as the, "Wizards Curriculum of Jewish Knowledge" contains over 60 Boards each featuring Jewish Concepts that excite & educate students and promote the learning process. By allowing students to master the Wizards Boards, students feel empowered and successful as they master each Wizard's Board.
Broken into 4 specific categories, The Wizards Boards focus on; Bible & Torah, Traditional Prayer & Songs, Hebrew Language, & Jewish Holidays. A Wizards Board reflects Jewish Concepts and allows students to walk away with a full Jewish education that lasts a lifetime. Big colorful poster boards are filled with specific information of each concept, are used as effective teaching tools. Every student's progress is monitored and scripted into the "Wizards Book" which logs their completion of each Board on a monthly basis. Each student is obligated to master the amount of Wizards Boards consistent with their age group. After they complete their Boards, they are then eligible to compete in our end-of-the-year game, "Who Wants to be a Wizard"? This exciting game show is the finale of the school year and allows the winning Wizards, in each category, to receive recognition and a trophy.
Other year-end trophies are given out for the "most Wizards Boards achieved" and one lucky winner receives "the Wizard of the Year" trophy. This fun and competitive approach creates enthusiasm as students crave to absorb the information as they master their Wizards Boards throughout the year.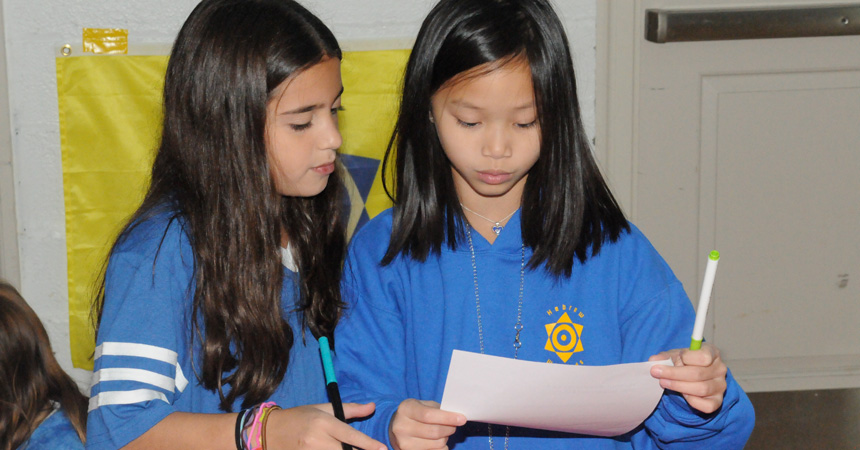 Hebrew Wizards is a not for profit 501(c)3 organization.

© HebrewWizards, Inc. The Hebrew Wizards name, symbol and all contents of this website are copyrighted. All rights reserved.