Hebrew Wizards Where the magic of learning continues...


All High Holiday Services to be Held in a Beautiful Large Open Tent at Rabbi Deb's Home.
THE TEEN WIZARDS
AGES 13 - 18
Our Teen Wizard program is unparalleled as a Jewish leadership training program. Our investment in these dedicated student-teachers continues to pay off, as these compassionate mentors continue to inspire countless others within our religious program. Teen Wizards receive an annual compensation of $1000 for their commitment to the program, teaching a minimum 35 sessions during the year. Additional Teen Wizard programming during the year includes: social outreach programs for those in need (e.g. Neighborhood Men's Shelters), traveling around the U.S. creating new Hebrew Wizards communities (Atlanta, GA), and visiting homes for the elderly.
Download the Wizards App for iPhone
Please read the disclaimer before downloading the Wanna Be A Wizard apps.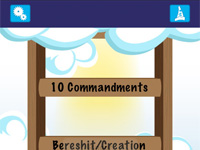 Hebrew Wizards is a not for profit 501(c)3 organization.

© HebrewWizards, Inc. The Hebrew Wizards name, symbol and all contents of this website are copyrighted. All rights reserved.