Hebrew Wizards Where the magic of learning continues...


All High Holiday Services to be Held in a Beautiful Large Open Tent at Rabbi Deb's Home.
See us in Action
A picture paints a thousand words but seeing Hebrew Wizards in action is what it's all about.
Please contact
Rabbi Deborah
to make an appointment to see our school up close and personal.
Download the Wizards App for iPhone
Please read the disclaimer before downloading the Wanna Be A Wizard apps.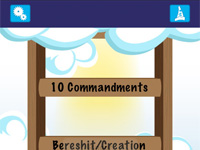 Hebrew Wizards is a not for profit 501(c)3 organization.

© HebrewWizards, Inc. The Hebrew Wizards name, symbol and all contents of this website are copyrighted. All rights reserved.