New Location for all High Holiday Services: Services will be Held in a Beautiful Large Open Tent at Rabbi Deb's Home.
High Holiday Family Services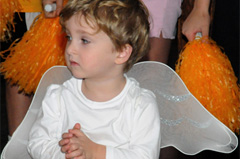 Dear Kehilat Shalom/ Hebrew Wizards Families & Friends,
Always breaking ground, Kehilat Shalom continues to innovate and create lifelong memories as we celebrate being Jewish together. Our Wizards Team has worked tirelessly in order to create this wonderful Jewish experience for this New Year 5782. We are back in person for all of our services in a large open Tent at Rabbi Deb's Home. We will be providing Valet parking for your convenience.
We will begin with Rosh Hashanah services on Tuesday, Sept. 7th at 10:30am sharp. So wear your High Holiday best and gather with family and friends at our new sanctuary at Rabbi Deb's . On Wednesday, Sept 8th will celebrate the 2nd day at Rabbi Deb's home beginning at 10:30 with an intimate and lovely service. A bagel brunch will be served with all the fixings which will immediately follow services at 12pm.
Yom Kippur services begin the following week as we prepare for our Holiday of forgiveness. Wednesday evening, September 15th will be a night of music, poetry & prayer. No prayer books will be used but rather we will reflect & meditate as we are surrounded by the dim lights and scores of candles: a more solemn night to bring in our Holy Night of Atonement. The following morning, Thursday, September 16th, we have our Yom Kippur services at 10:30am sharp. This is a wonderful family service with Teens and students participating. Thursday evening, Sept 16th at 6pm we will conclude with a short Neilah service outside followed by Break Fast with a potluck of delicious foods.
The Holiday of Sukkot is celebrated by building a beautiful Hut and decorating it with flowers, fruits, ghords, lights and so much more. We will have a Sukkah decoration party on Tuesday, Sept 21st 4:30-6pm. Please bring decorations to adorn our Sukkah. We will enjoy a snack in the sukkah and sing some songs then have a Pool Party.
High Holiday Calendar
Share Shabbat Pool Party
Sep 3
6:00 - 8:30PM
Rabbi Deb's
Rosh Hashanah Day 1
Sep 7
10:30 - 12:15PM
Rabbi Deb's
Rosh Hashanah-Day 2
Sep 8
10:30 - 12:00PM
Rabbi Deb's. Luncheon sponsored by Hebrew Wizards & the Bergman Family
Yom Kippur Nidre Evening
Sep 15
7:30PM - 8:45PM
Rabbi Deb's
Yom Kippur Day
Sep 16
10:30 - 12:15PM
Rabbi Deb's
Neillah & Break the Fast
Sep 16
6:00PM - 8:30PM
Rabbi Deb's
Sukkot Sukkah Decorating
Sep 21
4:30PM - 6:00PM
Pool Party @ Rabbi Deb's. Please bring decorations for our Sukkah
We look forward to sharing these meaningful Holidays with you and your family. May you all be filled with gratitude & appreciation as we meet in person once again.
Wishing you a very Happy & Healthy New Year 5782
With Love and Gratitude,
Rabbi Deb and The Wizards Staff
130 Cummings Point Road
Stamford, CT 06902
Please RSVP 203-249-4036 and weather dependent
All Donations are tax deductible and will support our Wizards Scholarship Fund.
Hebrew Wizards is a 501c3 not for profit organization. Tax ID # 20-2671466
Venmo ID: @rabbiwizard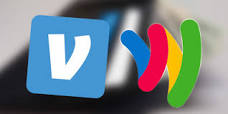 Make a donation via PayPal even if you don't have a PayPal account. Simply click the Donate button below.
Hebrew Wizards is a not for profit 501(c)3 organization.

© HebrewWizards, Inc. The Hebrew Wizards name, symbol and all contents of this website are copyrighted. All rights reserved.